Calendar
All the good stuff going on at the studio!
So many folks have mentioned traveling this summer that it seemed like a good idea to provide some one-shot classes for keeping up your practice and having your moves ready for that concert/picnic/wedding/trip/cruise you're doing!!
Each 90-minute class will start with a few basics, and then we'll add some new snazzy moves. These will be tailored to who's attending. (Yes, to you! Come get the goodies! ;-) )
Class will be followed by an optional 30-minute practice time (Liz will be spinning tunes) to lock it all in. Bring some snacks or refreshments, and celebrate your accomplishments!
July-August 2019 Classes
Swing & Lindyhop Workshop
Lindy style is swivel-y and flirtatious, and works for almost any pop songs as well as the classic "swing era" jazz! With twirls, freezes, kicks and more, you'll be all tuned up for the 4th Saturday Swing Dance!

Date/Time: Sunday 8/18, 6-7:30pm (open practice 'til 8pm)
Fee: $20/person

REGISTER
Wildcard Dance Workshop: Rumba & NIghtclub 2-Step!
The votes are in, and it's going to the be the beautiful and romantic Rumba and Nightclub 2-Step! These two dances have a lot in common, so you'll be learning moves that work great in both. We'll cover basics, a handful of fun twirls, and the exciting "Cross and Toss" traveling moves. The combo at the end of class will be awesome! Don't miss this grand finale to the Summer Series!

Date/Time: Sunday 8/25, 6-7:30pm (open practice 'til 8pm)
Fee: $20/person

REGISTER
Events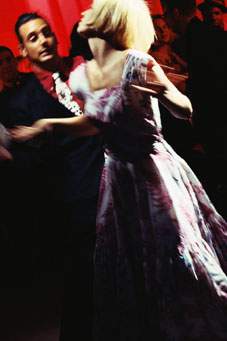 4th Saturday Swing Dance Party
It's a lovely rockin' time every 4th Saturday at Dance North County! You'll be able to dance all Swing styles--East and West Coast Swing, Jitterbug, Lindyhop, Charleston--and this month there will be country dances added into the mix as well! Liz O'Grady will be teaching the warmup classes, including basics and a fun twirls class! You don't need a partner to join the class tho'. Come out and kick up your heels!

Date: Saturday, Aug 24 (Next Date: Sept 28)
TIme: 7-9:30pm (doors open 6:30pm)
7-7:30pm: Swing & Two-Step Basics Class
7:30-8pm: Country 2-Step Twirls Class
8-9:30pm: General Dancing
Attire: Smart-casual, leather-soled shoes recommended
Cost: $10/person at door

Light refreshments and water provided. (And we'd love you to bring your favorite snack to share!)
---