Calendar
Upcoming Dance Classes and Events
Drop your name and email in the box on this page to receive all the latest news! :-)
---
EVENTS

NEW YEAR'S EVE DANCE!!
EVENT CANCELED
Due to the recent Covid Omicron variant surge, this event has been canceled.
We are so sorry to do this, but it seemed like the right thing to do given these difficult circumstances. We hope you have a safe, healthy and peaceful New Year, and we look forward to seeing you on the dance floor again in 2022!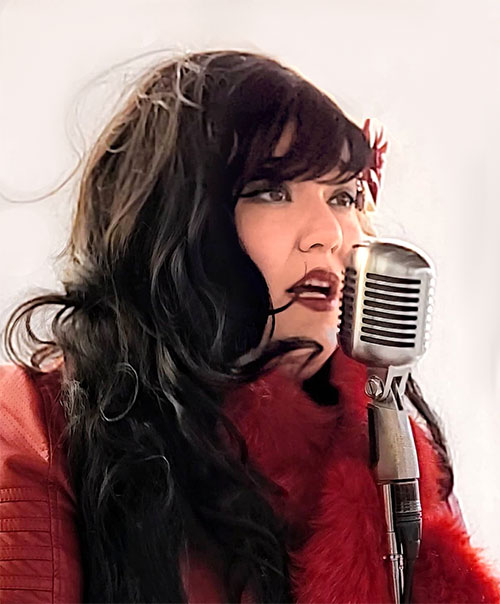 Music by Celeste Barbier!
A classically trained singer, Celeste is a wonderfully versatile "vintage vocalist" with a gorgeous voice. Her repertoire includes everything from snazzy jazz of the 1930's-40's to catch-in-your-throat Patsy Cline, rockin' 60's-70's Motown to powerful Adele anthems of our current century.
Celeste will be performing a playlist specially planned to suit dancers, one of the reasons why she has consistently been one of our community's favorite performers! That, and the fact that she is an all-around lovely human!
Schedule
8-9pm: Blues Dance Class—this is slow dancing at its finest! Slinky, slow, romantic, smooth and... surprisingly easy! You will love the neat things you'll be able to do with slow dance songs after this class. ;-)
9-11pm: Dance to music by Celeste Barbier! Enjoy Swing, Foxtrot, Waltz, Rumba, Slow Dancing and more! We'll be dancing right up to a "Mountain-time Midnight" at 11pm.
11-11:30pm: Champagne Toast & DJ Dancing Count down the old year and enjoy a bubbly toast to welcome 2022!
Details
Light hors d'oeuvres and champagne toast at "midnight" (11pm); non-alcoholic fizzy beverages will also be available.
Attire: Cocktail and classy vintage—shine up your dancing shoes and think elegant!
Address: Dance North County, 535 Encinitas Blvd, Suite 100, Encinitas
(in the North Coast Business Park, directly behind Napa Auto Parts)
Masks: Masks required for all attendees.
---
Covid/Mask FAQ's:
Since we're not quite out of the woods regarding Covid, here are some details regarding Frequently Asked Questions on masks:
UPDATE: 12/15/21—Per the new California mask guidelines going into effect Dec 15, 2021: "Masks are required for all individuals in all indoor public settings, regardless of vaccination status from December 15, 2021 through January 15, 2022 (surgical masks or higher-level respirators are recommended)."
Here is a link to the current official guidelines: CA Department of Health Rules on Masks.